Ralph Munro Homemade Pie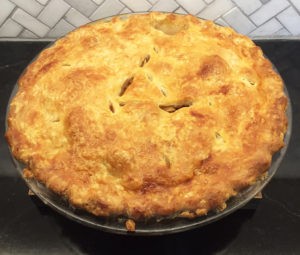 Item 1
Ralph made this delicious pie today for you to enjoy! You can take it home, OR he will bring it to your table. Enjoy it alone, or share with your table-mates!
Donor: Ralph Munro
Value: $50
---
LAST CHANCE for Ralph Munro Homemade Pie!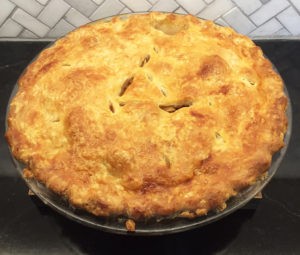 Item 2
This is your last chance tonight to take home a delicious Ralph-made pie to enjoy! OR he will bring it to your table. It's yours to share with your table-mates…or not!
Donor: Ralph Munro
Value: $50
---
Brunch with Lauren Danner overlooking Boston Harbor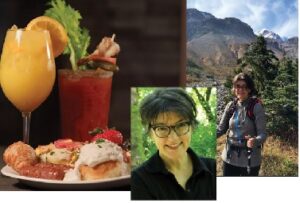 Item 3
Join author and hiker Lauren Danner for a delicious brunch and lively conservation. The author of Crown Jewel Wilderness: Creating North Cascades National Park, says her "idea of an excellent day is one spent outdoors in a national park, national forest, or wilderness area". Brunch for up to four will take place at Board Member Scot McQueen's home overlooking Boston Harbor. Copies of Laurens book will be available. Winning bidder may choose from the following dates: September 28, 29, or October 19, 2019.
Donor: Scot & Annette McQueen and Lauren Danner
Value: $300
---
Sailing Trip on Budd Inlet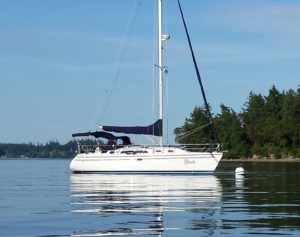 Item 4
An afternoon will be tailored to your wishes: You can learn the basics of sailing or brush up on your skills, watch for marine birds and mammals, or simply enjoy the ride as you circumnavigate Squaxin and Hope islands. Join Lynn Childers and his wife, Mary, aboard the 35-foot sailboat Glinda. For two adults. Wine, beer and other beverages and hors d'oeuvres will be provided. The cruise will be for 3-5 hours and will depart and return to Swantown Marina. On your voyage you will pass three conserved properties, two within Gull Harbor and the Schmidt conservation easement along the Steamboat Peninsula.
Donor: Lynn and Mary Childers
Value: $500
---
Tide to Table at Bayshore Preserve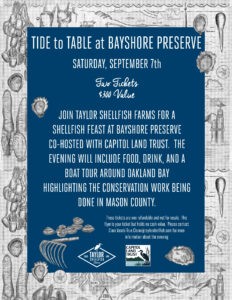 Item 5
Two tickets to the Tide to Table at Bayshore Preserve event on Saturday, September 7, 2019. Join Taylor Shellfish Farms for a shellfish feast at Bayshore Preserve co-hosted with Capitol Land Trust. The evening will include food, drink and boat tour around Oakland Bay highlighting the conservation work being done in Mason County.
Donor: Taylor Shellfish Farms
Value: $300
---
Sailing for four with Jane and Steve on the New Yorker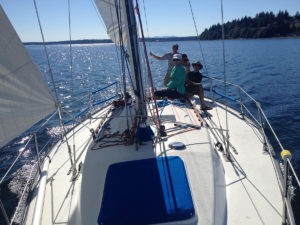 Item 6
Sail or cruise (depending on wind) around Case Inlet, Anderson Island, Key Penninsula or north toward the Tacoma Narrows. The trip will include refreshments during the sail, and heavy hors d'oeuvres and beverages when the sailing is done. Board Member Jane and her husband Steve will plan the 3-5 hour sail with the winning bidders regarding the variables: when, where you want to go and how long you'd like to be on the water.
Donor: Steve and Jane Chavey
Value: $500
---
Private Airtour of Capitol Land Trust Water and Landscapes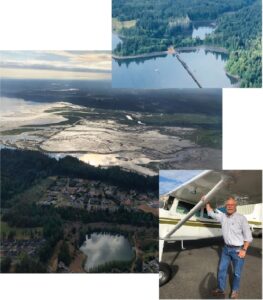 Item 7
Maybe you've been lucky enough to experience some of CLT's conserved areas on foot or in a kayak, but by air? You and two guests will see from the skies the unfolding beauty of the Puget Sound beneath you as you fly over the Nisqually Reach, along Henderson, Budd, Eld, Totten and Hammersley Inlets, and finish with a look at Oakland Bay. With former Commissioner of Public Lands Peter Goldmark as your private pilot and guide in a Cessna 180, you will enjoy the stunning natural splendor that CLT helps to preserve. The one-hour flight will depart from the Olympia airport after a Champagne toast and is subject to weather and a mutually agreed-upon date in fall, spring or summer.
Donor: Peter Goldmark
Value: $600