13th Annual Conservation Breakfast
Resilient Lands, Resilient Communities:
Introducing your new Commissioner of Public Lands, Hilary Franz, and celebrating the WA Coast Restoration Initiative
Tuesday, February 7, 2017
Thank you to all who attended and donated to our Conservation Breakfast! It was a great program. Hilary Franz, Commissioner of Public Lands, shared her vision for making our environments and our communities more resilient to our changing world. And, Amanda Reed shared some stories about Capitol Land Trust projects to restore wetlands and enhance salmon habitat in the Black River watershed, while also creating jobs for local contractors, engineers and natural resource professionals.
We know that a lot of folks could not make the Breakfast due to the weather and road conditions. We rely heavily on donations made at the Breakfast to pay our staff, advance land protection projects, and get students out onto our preserves.
It's not to late to donate! Would you consider making a donation to Capitol Land Trust if you were unable to attend the event?
Click here to make a donation.  Please write "Breakfast" in the note field.
To date, we have raised $99,000 towards our mission and vision.  Thank you!
Click here to view the full photo album.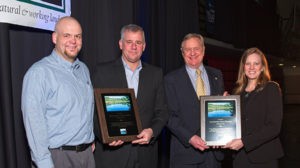 Thank You Sponsors!
Capitol Sponsor: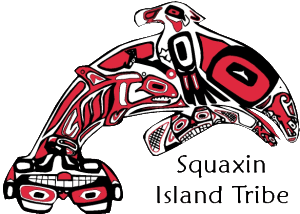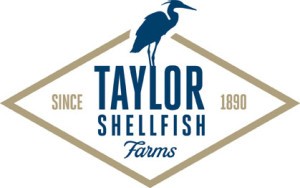 Sustainer Sponsors: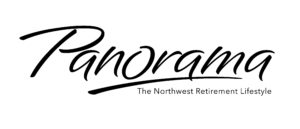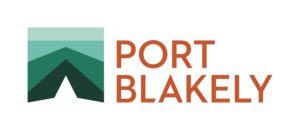 Inlet Sponsor: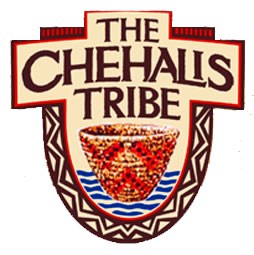 Tide Sponsor:

Nonprofit Sponsor:
Thank You Table Captains!
John Bolender
Rich Boyesen & Penny Black
Peggy Bruton
Bonnie Bunning
Bill Carlson
Jane Chavey
Lynn Childers
Diane Cooper
Lisa Dennis-Perez
Evergreen State College – Graduate Program on the Environment
Forterra
Kathy Fox
Deanna Frost
Green Diamond Resource Company
Jim Greene
Ken Guza & Diana Larsen-Mills
HomeStreet Bank
Steve Hyer
Norm Johnson
Lisa Johnson
Bill & Joy Justis
Kiley Juergens Wealth Management
Allie King
Audrey Lamb
Law Office of Richard L. Hughes PLLC
Teresa Loo
Wendy Loosle
Steve Lundin
Skip & Judy McGinty
Elizabeth McManus
Mark Messenger
Barb Morson
Ralph Munro
Native Plant Salvage Fndn/WSU Water Resources
Eric Ness
Allison Osterberg
Panorama Green Team
Craig Partridge & Lou Ann Dunlap
Greg Richards & Julie Sandberg
Bill Robinson
Bob Van Schoorl
Bobbie & Norm Schoss
Dave Schuett-Hames
Jack Sisco
Squaxin Island Tribe
Michelle Stevie
Priscilla & Tom Terry
Tom Terry & Daron Williams
Jonathon Turlove
Waterfall Engineering
WCRI Partners
Cynthia Wilkerson
Gary & Sandra Worthington
Bill Yake & Jeannette Barreca